The Dhow cruise is the most exciting thing that you can experience in Dubai along with your family. On board a fully refurbished Arabian Dhow, you get to take in the sights of the country, in the company of a certain old world charm. It is a magical experience that will make your evening memorable.
Although you may not need much more convincing, here is a small insight into what you can expect when you take a Dhow cruise with us:
Best way to take in the Sights
The Dhow cruise offers you a Point of view unlike any other. First of all, you have two options. You can opt for the Dubai creek cruise, or the one along the Dubai Marina. Both the routes have splendid views of the skyline of Dubai, and the best time to take this in is the late evening, which makes it extremely convenient for our cruise. The beautifully lit skyscrapers and the multitude of other decorated cruises along the canal make for a wonderful sight.
Treatment like Royalty
Right from your pick up at the hotel, you shall be subjected to royalty like treatment. You are welcomed aboard the cruise with pomp and ceremony, granted access to the air conditioned lower deck as well as the open air upper deck. Waiters shall ever be at your beck and call to serve to your needs, and they shall also act as guides and point out various sights along the cruise path that we take.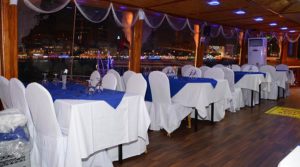 Splendid Food and drinks
You will be spoilt for choice when you have a look at the gourmet buffet dinner that awaits you on board. The lavish spread encompasses International as well as Arabic dishes, and it is one of the selling points of the cruise. Accompanying this, you can opt for Alcohol that costs additional. It is to be noted that during the month of Ramadan, Alcohol is not served on our cruises.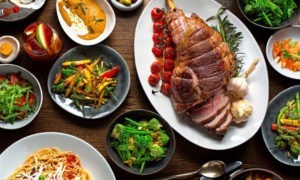 On Board entertainment
While the views make your cruise worthwhile, we also have a special entertainment programmed lined up for you. A mix of music and dance performances by local talent and local specialties, like Tanura dancing, Belly dancing and occasional events like magic shows, etc. make up the ensemble that you get to see while cruising with us.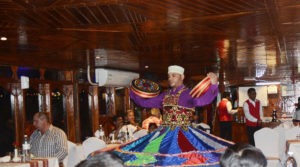 Convenient and hassle free
Our packages are easy on the pocket, yet give you the full service, making it extremely value for money. Pick up and drop from you hotel or place of residence, is covered in the package cost. Transport from any other Emirate can be easily arranged for a minor fee. The Dhow is completely refurbished to include all modern facilities like air conditioning, and it has separate toilets for men and women. If you want a private event to be organized on board a cruise, you can get in touch and we shall chalk out the details. In addition to all this, you can avail all our packages directly from us without the hassle of haggling with middle men, or spending your hard earned money on commissions.
So, now that you know all the top 5 things you can do aboard our cruises, no use waiting any further. Get in touch with us and we shall help you create memories of a wonderful day spent in Dubai.